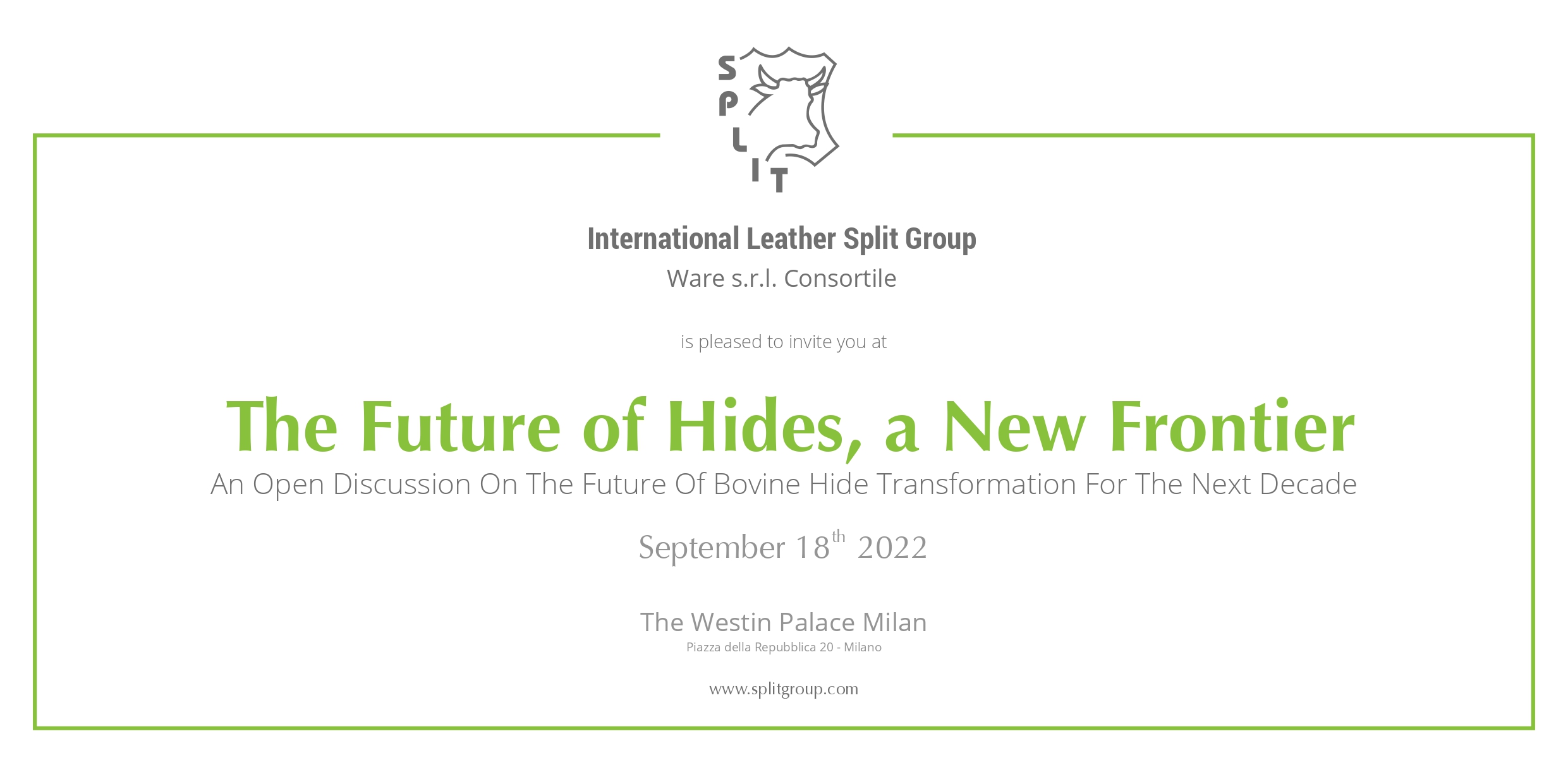 The tanning sector has always been the first destination for bovine hides since ever.
Nowadays, the always more increasing demand for hides destined to several sectors different from the tannery one leads to a crucial point: the marginal idea that leather might not go to the tannery sector anymore, today, is a concrete reality.
Are we facing an epochal change?
What paths to follow for a new balance between tradition and new trends?
International Leather Split Group is proud to host "The Future of Hides, a New Frontier: an open discussion on the future of bovine hide transformation for the next decade" at The Westin Palace Milan on Sunday 18th September 2022.
An exclusive meeting moment aiming to compare the positions of some of the main protagonists of the sectors concerned.
Participation is restricted. For any enquiries, please contact info@splitgroup.com.